Content Coverage: What a CAD | Types of CAD? | Processes of CAD drawing | CAD usage in different industries| Skills required to learn CAD software? | Duties and responsibilities |Career Opportunities in CAD design I
Starting around the mid-1960s, with the IBM Drafting System, CAD systems began to provide more capability than just an ability to reproduce manual drafting with electronic drafting, the cost-benefit for companies to switch to CAD became apparent. CAD was a revolutionary change in the engineering industry, where draftsmen, designers, and engineering roles began to merge. It did not eliminate departments as much as it merged departments and empowered draftsmen, designers, and engineers. CAD is an example of the pervasive effect computers were beginning to have on the industry currently CAD software packages range from 2D vector-based drafting systems to 3D solid and surface modelers.
What is CAD?
The full form of CAD is "Computer-aided design" it is important to the industry within the tech world. It involves utilizing computers to help with engineering and design for a wide range of projects. Common types of computer-aided design include modern manufacturing and other business processes. The concept of designing geometric shapes for objects is very similar to CAD. It is called computer-aided geometric design (CAGD).CAD software is used to increase the productivity of the designer, improve the quality of design, improve communications through documentation, and Sound Create a database for manufacturing.
Types of CAD
Many types of CAD exist for different applications, and anyone interested in how products are designed may be interested in learning more.
2D CAD: Two-dimensional is used to create flat drawings of products and structures. Objects created in 2D CAD are made up of lines, circles, ovals, slots, and curves
2.5D CAD: The models created in this type of CAD are prismatic. that is, they represent the depth of the objects.
3D CAD: In that programs create a realistic model of what the design object will look like, allowing designers to solve potential problems earlier and with lower production costs. Some 3D CAD programs include Autodesk Inventor, CoCreate Solid Designer, Pro/Engineer Solid Edge, Solidworks, Unigraphics NX, and VX CAD.
3D Wireframe and Surface Modeling: CAD programs that feature 3D wireframe and surface modeling create a skeleton-like inner structure of the object being modeled.
Processes of CAD drawing
1. Creating a Brief
2. Sending References
3. Monitoring the Process
4. Making Corrections/Implementation
5. Deciding On Format and Resolution
CAD usage in different industries: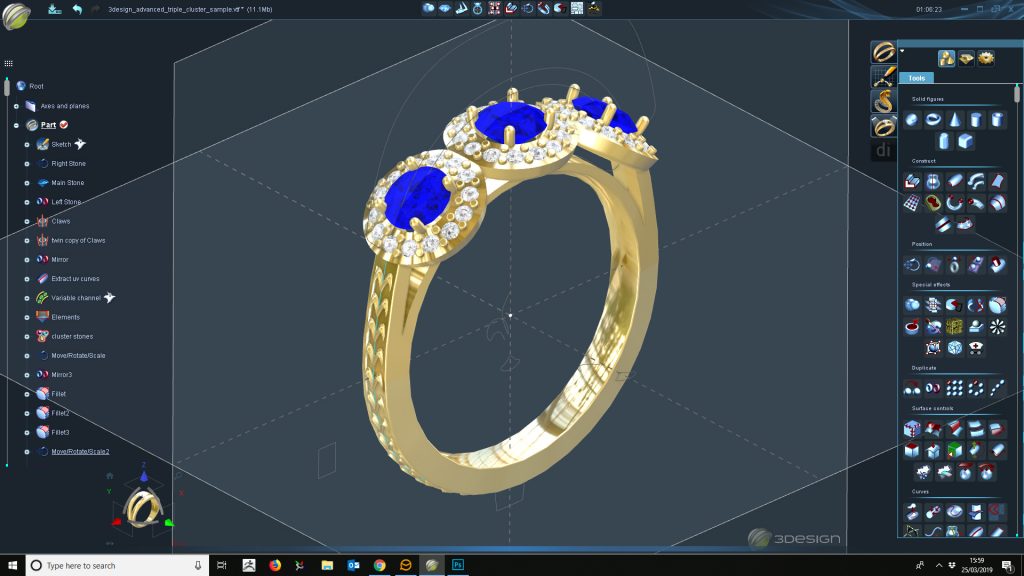 CAD is an important industrial art extensively used in many applications, including automotive, making jewelry design, shipbuilding, and aerospace industries, industrial and architectural design, prosthetics, and many more. CAD is also widely used to produce computer animation for special effects in movies, advertising, and technical manuals, often called DCC digital content creation. 
Skills required to learn CAD software?
You may be able to become a CAD Technician by starting as an apprentice with an engineering firm
To be a CAD Technician, you'll need:
Sound knowledge of engineering design principles

Good numeracy and computer skills

Good communication skills

Knowledge of material properties

An understanding of manufacturing processes and construction methods

Good problem-solving skills

Creative flair

The ability to work as part of a team

The ability to meet deadlines.
Duties and responsibilities of a Computer-Aided Design (CAD) Technician:
You could work in 2D design, which is known as surface modeling, or 3D design – called solid modeling.
Initially, you'll use surface modeling to draw a flat representation of the product, for example, a new car design. Clients will then see the plans and give feedback before engineers build and test a prototype.
You will typically work in a small team, with each technician working on a different part of a project under the guidance of a design engineer.
Career Opportunities in CAD design: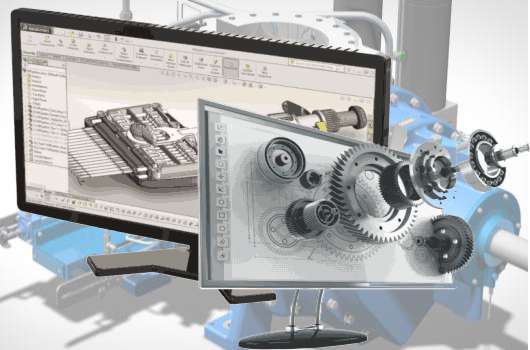 CAD designers use specialized computer software to generate drawings, blueprints, plans, and other design documents for use across a wide variety of fields (mechanical design, architecture, construction, engineering, etc.). Entry into this career field typically requires an associate's degree. This career field would appeal to someone who enjoys problem-solving, drawing or working with engineers.
Drafting careers may include any of the following:
Architectural drafting

Mechanical drafting

Electronics drafting

Civil construction drafting
Designers work in an area of specialty for the most part:
Architecture

Engineering

Fashion Design

Interior and Exterior Design

Game Design

Industrial Design