What did I learn today? Do we ask this question to ourselves at the end of the day? Each day ends with a lesson to take it or drop it depends upon us. College life is awesome and if you are an engineering student that's fantastic or beyond the words to describe. My engineering life was completely electronic. Some will find this unfamiliar but it's true.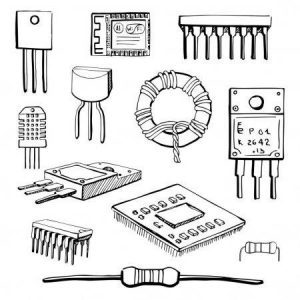 We often hear this during our school life "abhi padh lo bad me toh maje hi hai!!". I literally took it exactly. I was on cloud nine because of scoring good marks and getting admission in a reputed college. My college life had finally started the "maje karne wale din". But this dream didn't last for more than one semester. Start of the new semester I was left with 4 backlogs. My happy days came to an end. That moment I got my first lesson. For any circuit to function the most important thing which matters is voltage. Higher the voltage but it still requires to be grounded. Without the ground it has no value. In my case the voltage was my attitude which I had to keep grounded. It truly said that "fix your vision to the stars and your feet to ground".
Lots of unexpected things were happening which I never thought of. Negativity, self-doubt and low confidence took over me. The environment around one person matters a lot and contributes towards one's way of looking towards them. Resistor is used to block the negative effects of current and prevent the burning out of appliances. In a similar way we should build up resistance to all negative things or people and accept all the positive vibes.
In electronic science, when a current passes through a non-resistance route it results in damage to the power and other circuitry components. This concludes that the easiest paths will lead us to short circuits. AC waves and life are similar. Everything in our life cannot be constant. There are times we are on top of the world as well as have to face tough times. Moral is that every single thing will pass away. Just stand fearless.
The VI characteristics of a pn junction diode teaches the power of perseverance. It goes this way, the current doesn't pass with rapid speed in the beginning. Even though the exact amount of voltage is applied. But over a period of time the current rises sharply and crosses the desired point. This teaches that dedicated amounts of hard work and passion will give us the fruits which we deserve. Just a little patience is required.
These all things sum up the entire journey of my engineering life. Hope u all enjoyed the journey.