Cyber Security is essential for all forms of technology usage. Everyone who uses their computers either for personal or works purpose will always want to keep their content safe.
But the computers are seriously being threatened either by viruses, hackers, and even people who physically want to steal your computer.
 However, there are measures to take to keep your computer safe. In this article, we will look at some of these measures:
Software Security Update
Don't forget to always install new updates to your operating system. The update most times includes fixes that preclude hackers from having access to your data. Your operating systems are not the only thing that should be kept up to date. All software applications should be kept up to date.
Also, be on the alert for fake updates. Hackers use this to gain access to your phone. To prevent this, always make research every notification that pops into your phone. Your browser settings too are not excluded, review them, especially while installing new updates.   
Make use of a firewall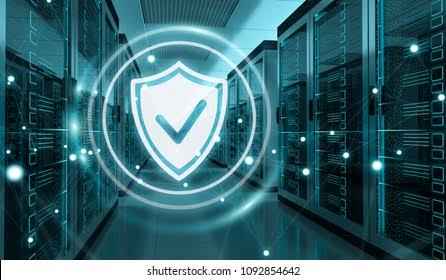 A firewall is a barrier between your computer and the internet. Most Windows and Mac Operating systems have built-in firewalls to prevent unauthorized access to your network and files.
Always ensure that the firewall is enabled before going online. Also, you can acquire a hardware firewall to protect your network. Sometimes, the hardware firewall comes built into home routers. Just check and be sure yours is turned on.
Install anti-virus and anti-spyware
The internet is filled with lots of threats ranging from viruses to other forms of attacks. Though an anti-virus is not the overall answer it can be of great help.
Anti-virus programs such as Avast help protect your computer against any threat to your operating system. Anti-virus programs detect threats and also provide spontaneous updates to prevent any old, new and upcoming viruses. Also, ensure you run the virus after installation.
Spyware is a peculiar breed of malware that stealthily monitors, collects, and sends information to a third party.
The kind of information interested in here is sensitive information that can lead to pinpointing the theft of billions of naira theft. Some spyware enregister every keystroke all in a bid to gain access to passwords and other financial information.
Fortunately, anti-spyware is built into anti-virus programs. They protect all coming information and obstruct threats.
Make use of complex passwords
One of the most important ways of securing your computer is using secure passwords. The harder/the more complex your password is, the more difficult it will be for you to be hacked. With a complex password, it might be difficult to remember. In this case, use a password manager.
The passwords have to be at least eight characters, they can be fingerprints, face recognition, or retina scan. Remember, never use decipherable words or numbers like birthdays that can be interlinked to you.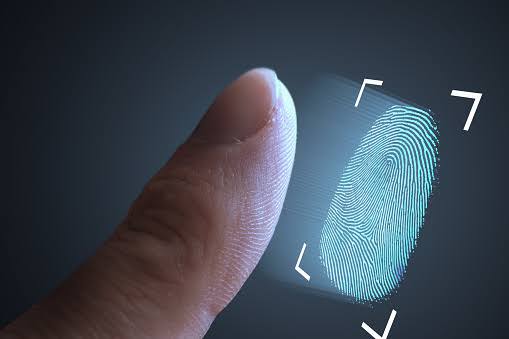 Don't use one password for all your handles, if it gets difficult to remember, use a password manager.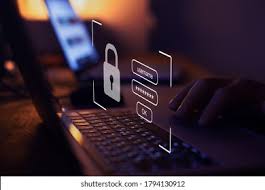 Use data encryption
 Let's say hackers can gain access to your computers, encryptions will prevent them from accessing your files or information. Every encrypted data will require decrypting which may dissuade the hacker from moving further.
Also, encrypt any flash drive that has sensitive data and make use of a VPN while encrypting the web traffic. While making purchases online, ensure that it is done on encrypted websites. How do you know websites that are encrypted?
They are recognized with HTTPS- accompanied by a padlock ( in the address bar).
Never use a slackened public wi-fi
The majority of the password-free wi-fi networks are not secured. This makes them a prime target for computer hackers. Perhaps, you can use it casually for browsing but when sensitive information is involved, don't use it.
Erase your browsing history
There exists a browsing history on your web browser. Ensure you erase it after including the cookies and cached files. This enables little or no information to be given to hackers when they browse your device. However, you can also install an anti-tracking browser extension just like Disconnect.
Two-factor authentication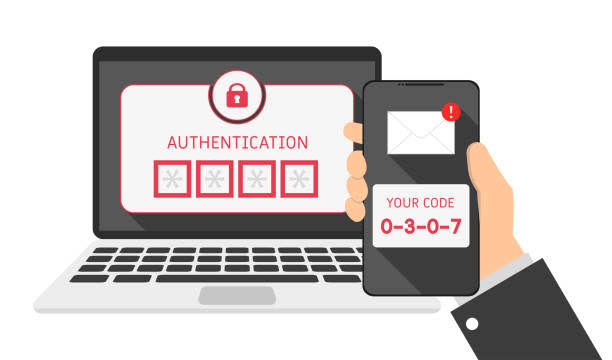 Your passwords are your first line of defense against threats but two-factor authentication is the next layer of protection. A lot of sites allows you to enable your two-factor authentication thereby boosting security.
The two-factor authentication requires a numerical code which most times is sent to your email address.
Back-up your computer
Back up all information on your device in a hard drive or most preferably to the cloud. In the event of viruses or hackers littering your system, you can easily recover your files.
Conclusion
Getting rid of all threats on the internet may seem like an unachievable feat but how they affect you is something you can choose. The only way to ensure you're not badly affected by these threats is to adhere to the security measures listed in this article.
Negligence in setting up security measures will result in data breaches and most times theft. Ever heard of companies that were hacked and millions carted away with, they failed in the aspect of securing their computers/devices.
Frequently Asked Questions
What makes up a secure password?
A secure password consists of 8 characters which consist of numbers, upper- and lower-case letters, and computer symbols.
Can e-mail spam be accessed on my device?
Yes, they can. Some of these spam comes with links and attachments that when clicked, give threats access to your computer. But spam filters can be used in catching most of them.