In the drive for sustainability, the Information and Technology world is not left behind. There are lots of efforts put in place to make computing more environmentally friendly.
Almost 70% of the world's population makes use of computing devices in one form or the other, but the improper disposal of this equipment when old causes harm to the environment.
Green computing has a motto which is "Reduce, Reuse and Recycle". Let's discuss green computing and its pros and cons.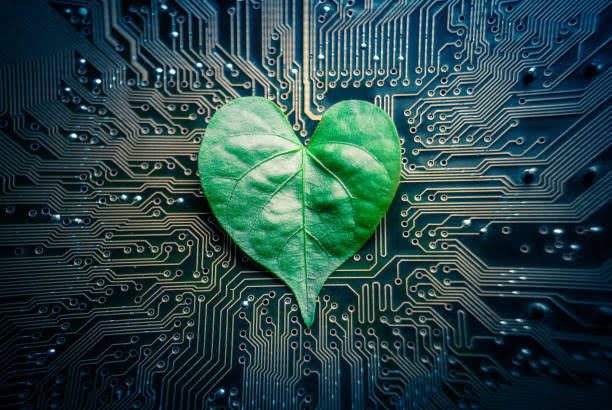 What is Green Compatibility?
Green computing is a means of designing, producing, and using computers and other information technology in a manner that minimizes the impact on our environment. It is the usage of energy-efficient and eco-friendly computing.
It can also be seen as the study of designing, manufacturing, using, and disposing of computing appliances/devices in a manner that minimizes the impact on our environment.
An example is:
Green computing frowns at the continuous usage of devices when it is only being used occasionally.
However, green computing involves some processes which can be seen in the definition
Green Designing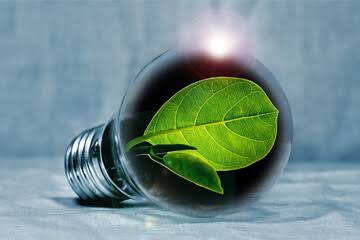 This relates to making green decisions in the designing process of any computing device. Whatever decisions that are to be taken ought to revolve around being environmentally friendly, energy use reduction, greenhouse gas reduction, and efficiency of energy.
An example could be decisions that ensure that computing devices are recyclable. Also, designing systems that have a longer lifespan instead of replacing them as quickly as possible.
Green Manufacturing
 Here, the use of green materials while producing is utilized. Which means avoiding or eliminating the use of harmful chemicals in production. There should also be components that meet the energy efficiency standard.
Green Use
The use of computers in the most efficient way possible – energy and environmental noise. For example, shutting down a computer when it is not being used, and adjusting the power settings such that less energy is consumed when it is in use.
Green Disposal
 Here, focus is on the recycling of computers in an environment-friendly manner. Computers are either recycled into new computers or other products.
What Ways Can Green Computing be Achieved?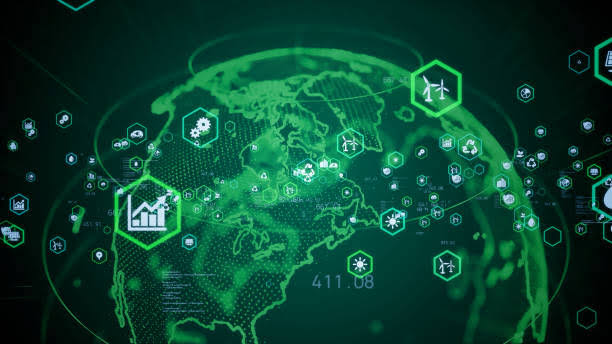 Green computing can be achieved using the following methods:
Installation of fans in an equipment rack to reduce heat.
Turning off systems that are not in use.
Installation of building environment systems that are energy efficient
Purchasing of energy-efficient switches, printers, laptops, and equipment.
Making use of refillable printer cartridges.
Replacing all other assets with better efficient ones. This is because lots of older assets consume more power and generate more heat than new ones. These new servers, switches, and technologies possess higher efficiency computers.
Partnering with green organizations.
Storing of applications and other information on a cloud. This is called cloud hoisting and saves resources better than saving information and data on company servers.
Hardware should be properly disposed of such that they can be recycled and re-used (the individual parts).
Making use of paperless offices could go a long way. This saves costs on printers, cartridges, and their uses.
Advantages of Green Computing
Green computing saves energy and money.
Green computing is an avenue to achieve an energy-efficient environment as it encourages less energy consumption. A switch from conventional computing to green computing saves money. A typical example is this: Using a paperless office saves money on the cost of printers and papers.
It supports waste reduction.
Green computing reduces waste as it improves recycling. Companies are more focused on electronic waste than disposing of waste that will need burning.
Less pollution exists.
In the production of certain equipment, harmful gases may be used which contributes to air pollution. Even the harmful substance dumped on the soil and in most cases gets washed up in water contributes to water pollution but with green computing, pollution is reduced to a large extent.
Reduction in emission of Green-house gases.
In the production of computers and other related devices, huge amounts of greenhouse gases are entitled. These gases worsen global warming issues. Therefore, green computing plays a role here as fewer hardware components will be produced. Thereby, reducing the number of greenhouse gases emitted into the atmosphere. 
Health risks are reduced.
Customers are liable and are at risk of suffering from electronic item-related health issues. Just like some devices contain mercury when broken accidentally or intentionally is harmful when customers get in touch. Green computing reduces this as it has a huge NO stamp on the use of harmful gases and substances in production. 
Remote working improves flexibility and better working condition.
Employees may not necessarily need to commit to work as they can work remotely. In turn, providing better working conditions with better green computing infrastructure. Not committing to work lowers carbon dioxide emissions.
Disadvantages of Green Computing
It costs a lot upfront.
It requires knowledge.
Green computing may likely interfere with profit maximization.
There are chances that green computing may be vulnerable to safety issues.
It is not ideal for small businesses.
There are not lots of technologies out there that are green.
Conclusion
Green computing is an area that hasn't gained much popularity but it is the answer to a lot of environmental problems faced in the world. Companies need to switch to green computing to conserve our environment. There lies a big issue; not all technologies are green-oriented.
But we should do all we can to ensure that we conserve energy and that the environmental impact of technologies is reduced to the barest minimum.