Interviews can be nerve-wracking and can send a lot of panic into one's system but to overcome this, adequate preparation is needed to stand out. For most companies, your CV can only get you a distance, you have to impress them with your conversation, communication, and personality skills. In this case, learning to face an interview becomes a necessity.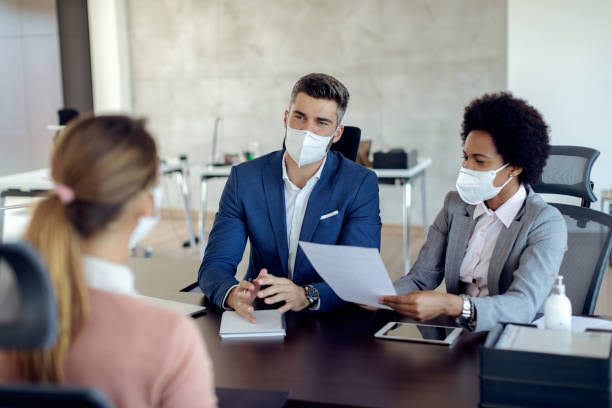 Interviews come in different forms, especially job interviews. They are:
Traditional Interview – In this scenario, you are sitting down face to face with your interviewer answering a series of questions.
The phone Interview – This kind of interview takes place over a call. Most companies use this as the first round of interviews to decide if one is fit to come for a physical interview.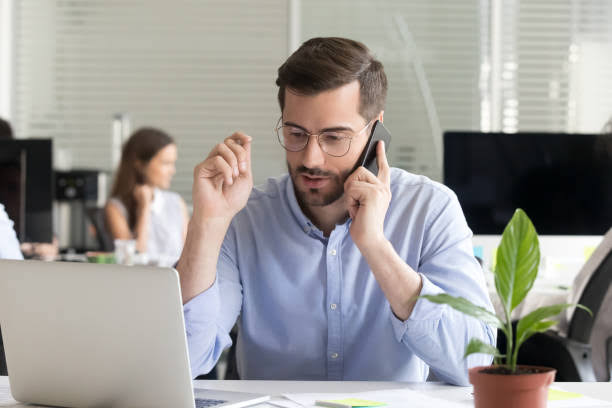 Video Interview – This is a high-level form of a phone interview. In this case, some companies make use of platforms like Zoom, Google meet, and Skype to host interviews with applicants, and the applicants are being seen.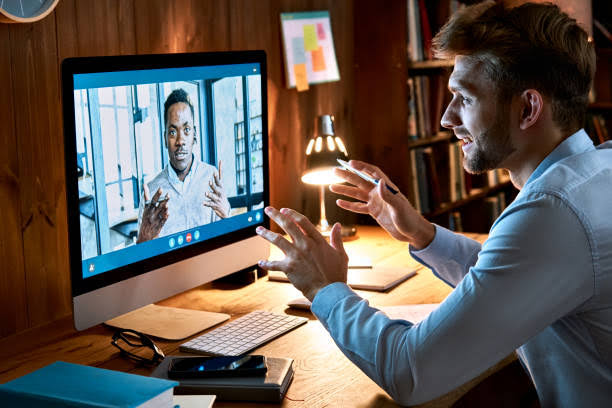 Lunch Interview – The interviewer decides to have the interview over lunch. This indicates that the interviewer wants to learn more about you.
Group Interview – This takes place when a company is hiring multiple persons for the same position. All persons interested in the role are ushered into the interview arena at the same time.
Working Interview – Some employers want to see you do it not by telling them you can do the job. You will be asked to finish a genuine job or task.
Panel Interview – This is you against a panelist. A team of persons is your interviewers.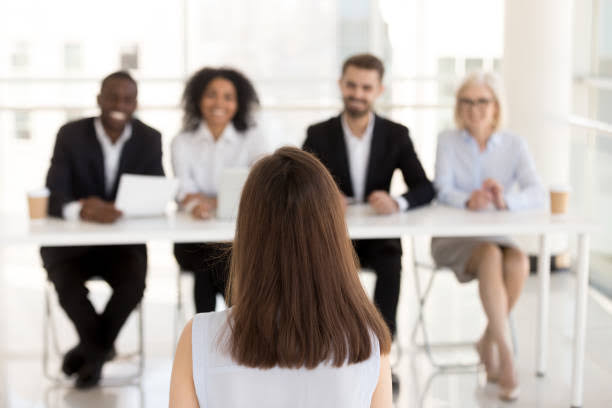 Case Interview – In a case interview, you will be given a situation and asked how you would manage that situation or solve a particular problem.
Things to do Before an Interview
Ensure you do the following things before an interview preferably a day:
Research the company – Find out the history, mission, vision, and core values of the company. Study their reviews, websites, and anything related to them. This ensures that you're able to ensure any question about the company that you might be asked.
Research who you think might be the interviewer – In researching about your interviewer, scan through their interests and find a common ground for you two. You may mention this in your interview.
Fix up your list of questions – Most interviews at the end of the interview request questions from the interviewee. Asking questions shows that you have an interest in the company. Questions like:
What is the company's culture like?
How is an employee's performance measured?
Have a mock interview – Find someone who will play the role of an interviewer, give him/her questions related to your role, and have been asked questions.
Print all the printables – Ensure you check and cross-check all documents needed for the interview both original and photocopies.
Iron your clothes – Ensure you have your clean set of clothes for the interview properly ironed.
Dress for the role – You know the job position you are applying for, and dress appropriately for the role.
Turn off your cellphone before the interview.
Prepare for the different types of interviews to avoid being caught off guard.
Sleep well the night before your interview and eat a healthy meal on the day of your interview.
Things to Avoid Doing in a Job Interview
To ensure you have a successful and positive yielding interview, avoid the following:
Arrogance – Instead of being arrogant with your skills, discuss how your talents and skill can help the company.
Avoid refusing to meet the interviewer's eye – Refusing to meet the interviewer's eyes could be interpreted as weakness. If you're nervous, look at the interviewer as though you're having conversations with a casual friend.
Avoid being late.
Never lie about your educational qualifications, skills, or experiences.
Do not answer your phone while in an interview and also avoid looking at your watch or the clock.
Never get defensive or argue with your interviewer.
Rudeness is a red flag in a job interview.
Avoid showing a lack of accountability – When an interviewer asks you about a time you made a mistake at work, don't say you've never made a mistake or put the blame on your co-workers. Acknowledge it was your fault and list out the lesson you learned from it.
How to Face an Interview
 In a traditional interview popularly known as a Face-to-Face Interview, you could be speaking with the hiring manager or even the CEO, ensure you do the following:
Use your face-to-face communication skill
Ensure you speak clearly and audibly. Let your words carry confidence and enthusiasm. A face-to-face interview is an opportunity for you to exhibit your communication skills.
While answering questions, use real-world examples. Some questions can be used to prove whether you're ready for the job. Give real-life examples with yourself. Never say "I don't know" to a question.
Ask the interviewer questions at the end of the interview. Most will always ask "Do you have any questions for me?" At this point, say yes and ask good and smart questions.
The moment you walk into the room, smile with confidence and be very confident when you introduce yourself.
Avoid sharing overly personal information. Even though it seems your interviewer likes you or you both share a lot of common interests, avoid asking overly personal information.
Always thank your interviewer – In a Skype or any video interview, treat it as a face-to-face interview. Ensure you dress up as if you're going out for an interview. Have a copy of your resume, cover letter, and credentials with you, and ensure the environment is quiet with good internet connections.
For the phone interview, you just have to treat it as a face-to-face interview. Ensure your notes are with you and you're in a good network reception area. Be professional, kind, and considerate with your words. You have to paint a picture of yourself with your words as your interviewer can't see you.
The key to excelling in a group interview is being pushy enough to let your interviewers in on who you are while still showing that you can work in a team and is attentive toward others.
Conclusion
While in an interview, remain calm while you talk. Be a good representative of yourself. To impress your interviewer, first, impress yourself and have confidence.
With all these at the back of your mind, acing an interview will no longer be an uphill task. Recently, most interviews no longer depend on paper submission to grant jobs and positions, interviews are conducted from any part of the world. To get the jobs, ace your interviews.