Technology has spread its wings across all spheres of human existence. And the educational sector is not left behind. The emergence of technology in education, lessons as been facilitated. Learning now goes on from any part of the world.
Teachers are able to create digital texts and lessons for students to access it. However, with its importance in the educational sector, are there negative sides to it?

What is Educational Technology?

This is the combined use of computer hardware and software alongside theories to facilitate learning. This is the involvement of technology in education to promote learning.
With education technology, teachers are able to create digital and interactive textbooks. Also, there's gamify lessons that makes learning fun.

Examples of Education Technologies:
Education technologies include: virtual reality, augmented reality, Interactive whiteboards, 3D printing, podcasts, video games, online collaboration space like slack, Google Meet.

Importance of Education Technologies
Access to Variety of Online Materials and Resources
Students can now study from the comfort of their homes. And not just study but have access to a host of other materials for reference. There are now e-libraries that one can have access to faster than the physical library.
Virtual Education
Distance learning has enhanced education. Thereby, making learning easier and comfortable. The need to be in an educational environment for learning to take place is no loner necessary.
Applications are being developed for tablets, smart pones and laptops to enhance learning. Also, online platforms like Google Meet, slack are used for teaching and communication.
Access to Education
Full degree programs are possible from anywhere in the world. An example is this; one can be in India and be attending classes for degree in Mathematics in a school say in United Kingdom.
Improves Collaboration
With education technologies, teachers can collaborate and teach. Perhaps learn from one another. Likewise, students, they can work on a task, do assignments and discuss on a certain topic online.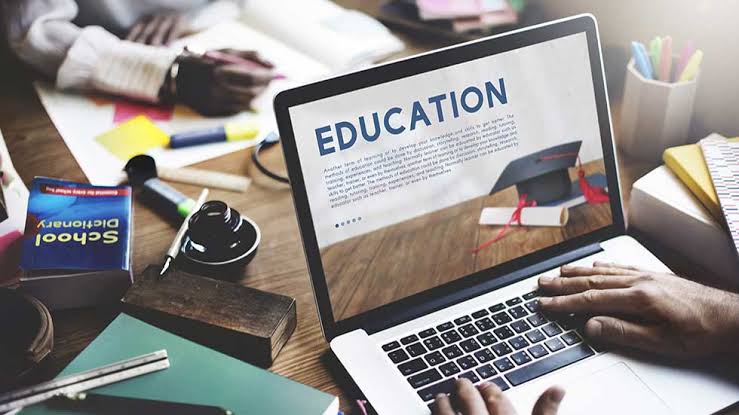 Problems of Education Technology
Unreliable Devices
Most times, these devices become unreliable especially at the time of need. They could have technical issues which will impair learning.
Network Issues
These technologies make use of internet to function. Handling a room filled with students with laptops or tablets won't be of any use if the school doesn't have the network infrastructure. Sometimes, these network failures can be on the receiver's end.
Budget Limitation
Education technologies are not cheap. Even purchasing a laptop can't be easy for everyone. Finding funds to implement and sustain technology in the classroom can be a major barrier in schools without funds.
Lack of Professional Trainings
These technologies demand the technical know-how. Technologies keep expanding and with the expansion comes expertise.
Most teachers don't know how to get the most out of the technologies. Likewise, students, many are at loss for knowledge because they can't move around the technologies.

Conclusion
Technologies have come to stay. It is high time we all start getting used to it and be quick to adapt to any new one. This will facilitate learning and also make our learnings easier.
Imagine attending the classes from the comfort of your room. Yes, the beautiful part, you can attend more than one class.