My Favourite Technology
Nowadays, people are moving towards a new lifestyle where our environment is totally technology dependent. There is an immense growth in the assistant based devices like Amazon Alexa, Google Home, etc.providing modern and high-tech solutions. I have been keenly fascinated by new gadgets that incorporate intelligent and innovative ideas for improving our daily routine and work environment.
My personal favorite is Amazon Alexa, Amazon's virtual assistant. A complete AI innovation in the form of a product that can be easily used by anyone. They have linked an application named 'Alexa App'  that is connected to the product. The Alexa App has many cool features where you can insert your IoT devices grouped for each room which are controlled through voice commands. It uses Amazon Lex which is a service that generates conversational interfaces with applications and other IoT devices like Philips Hue Bulb, Panasonic 1.5 Ton 5 Star Wi-Fi Twin Cool Inverter Split AC, and many more.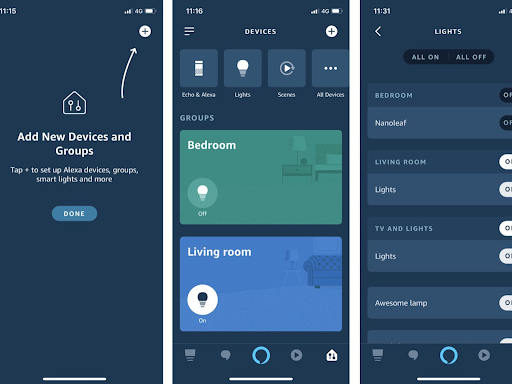 I have used it quite often at home. The interesting part about it is that you can give names to the devices connected to Alexa. For instance, I have named my dining light as 'Fili' and whenever I have to turn it on I simply talk to her and say, "Alexa, switch on Filli" and Ta-da you don't need to go the switchboard and switch it on yourself. It's that simple and user-friendly. Another amazing thing about Alexa is that it learns your native language and slowly understands to reply back to you accurately in that language. My father sometimes while listening to music tells her, " Alexa agla gana chalao". She understands it too and replies, " Theek hai, zaroor". There is an amazing bonding developed as we use her to keep reminders for some daily routine stuff as well. My grandmother takes medicine three times a day so there are set timings for reminders which help her keep track as well.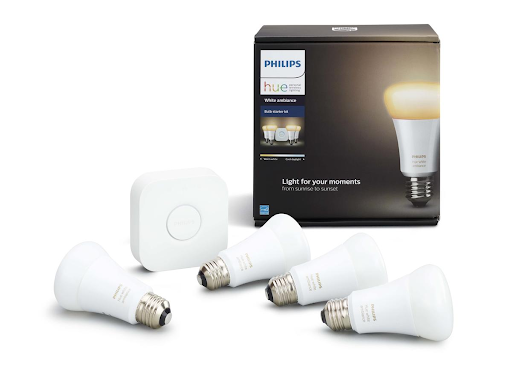 Philips Hue Personal Wireless Lighting Smart 8718696725603 Bulb 10 W White
There are going to be further innovations as well. For example, if user A and user B have the Alexa application then there is a network created where you just ask Alexa to call whomsoever you have added in your contacts (provided they too should have Alexa). Many Headphones are also with Alexa build-in technology which are connected to the Amazon music library and you can just tell Alexa to play your favorite songs. For example Sony WH-XB700 Wireless Bluetooth Extra Bass Headphones. 
Sony WH-XB900N Wireless Bluetooth Noise Cancelling Extra Bass Headphones
Amazon has its own Fire TV Stick 4K with All-New Alexa Voice Remote which is a powerful streaming stick which 4K Ultra HD, Dolby Vision, Dolby Atmos, HDR, HDR-10, HLG, and HDR-10+. You can choose any platform like Prime Video, Hotstar, Netflix, Zee5, Sony LIV, Apple TV, and many more. YouTube app is now available on Fire TV as well.  You can use your voice to find, launch and play content on YouTube. By simply saying "Alexa, find this song on YouTube". 
Fire TV Stick 4K with All-New Alexa Voice Remote
Reference links for the products: