Technology! We are too much familiar with this word in recent years, aren't we?  This word has impacted the entire world in a remarkable manner. Let's reveal that word, that's primarily a Greek Word 'Techne + Logos'. Here Techne stands for 'Art or skill' and a logos as usual denotes study of it. Pretty gratifying!  Now What I am intended to express here is my favourite Technology. In fact, each and every Technology came into action for making our lives easier. Huh, Now Who knows if it's making our lives easier or just making us incompetent. Every Technology will always have its own Pros and Cons. Eventually, it totally depends on how we are utilizing it.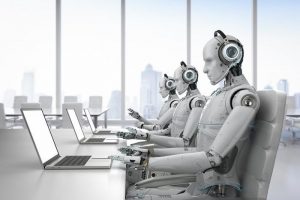 Since last 5 years, Robotics and Artificial Intelligence have been influencing the entire world. Then, how can we get impressed by any other technology than RoboDominance-AI? When we talk about Robots, it shouldn't be always something like human figure. It can be anything, any machine, any software, any techno-device which is running on the automation. Have you ever thought about just telling the device to do your task and it will get your task done and you don't even need to move from your place? Have you ever thought to go anywhere with a car but without driving it? Have you ever thought to build massive constructions without any human intervention? Isn't this all fascinating? Yeah! This all exist because of the ever trending Technology that is Artificial Intelligence and robotics. Just imagine, you are building a replica of human, it will work as same as humans are performing their tasks and that is so much admirable.
Why Robots are Future?
Huge Industrial Constructions

: Most of the massive constructions in urban areas require more human strength and it is more risky task. So, now working humans will get replaced by humanoid robots so we can build massive constructions in a risk free manner.

Robotic Home Delivery:

In order to fasten the process of delivering the products to the customers, robotic drones and robotic

Aerial Vehicles

have been introduced.
Robotic Surgeries:

To lower the risks of infection and to mitigate the patient pain, human surgeons are being replaced by robot surgeons. 
Robotic Universe Explorers:

Till date we are not aware of any extraterrestrial living things, but what if they assault humans when we try to get in contact with them? To diminish this risk and to explore more about the universe and space, Usage of robots can be greatly taken into action.
Robotic Army:

This is a prominent application robotics can ever contribute in. Indestructible and rigid robots can be assigned on the military base to avoid major human loss in the time of wars or disasters. 
We can't Imagine:

Entire world is currently working on multiple robotic applications to enhance and create a complete chain of robots to be used in various sectors. Robots may ease out our lives but we can't even imagine the shocking upcoming versions of robots, they may even replace entire mankind from the world if they get to know how to make their replicas.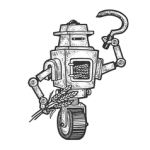 Which Advanced Robots are currently working?
Digit Robot:

This robot is active for multiple services.   To serve people in their home, to deliver packages to the customers.  It is equipped with sensors to navigate in the appropriate direction.
Pepper Humanoid

:  Now, This one is my favourite. This Humanoid Social robot is basically popular because it recognizes the human emotions and the facial expressions. This is generally used for enriching customer experience.
Aquanaut transformer Robot:

This Half Humanoid Robot works underwater to serve  the submarines and control the gas infrastructure and operate some valves under water.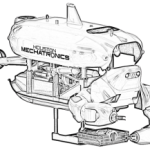 There are number of more robots and humanoids are being created for various purposes. What I found exciting is the robots are making our lives easier to the greater extent. Sophia is a Citizen robot and having a human figure .Also, the Amazon Alexa , Google Assistant ,Siri are also the Small Scale Robots performing their assigned tasks. Home automation is now popular among the people. We just need to tell what we want, and the Bot will get our task done. I mean this is so much impressive, and in the upcoming years also we are going to expand the huge world of Robots. 
In between, we need to think, are these all advances in the robotic world making our lives easy, or somehow they are making us incompetent? They are performing all our tasks, yes, but at the same time , we are getting addicted to the usage of that technologies , we are becoming slothful. What I Recommend is, Use these technologies where the humans are risking their lives only for easing out the destructive activities. Albert Einstein once said,
 "I fear the day that technology will surpass our human interaction. The world will have a generation of idiots." – Albert Einstein.
So, by utilizing all the technologies for our personal beautification, we should not lose out the interaction between one other, we should not lose out the bond between people. So, in coming years, we will be having more surprises in robotic sector,  we may become able to replicate the human being as it is  then we will experience what human can do!!